Designs for each set of industry standardised screens were developed to ensure the module adhears to the company brand guidelines. The focus is to present all the training information in a clear and consise manner whilst including a good variety of interactive options to enhance user engagement.

25-75 Text and Graphic Template
Sensory Integration Network
Style concept developed alongside the companies brand guidelines whilst also providing some playfulness with the UI design. A legend overlay was developed and made accessible throughout the entire course to ensure users were fully aware of thier options and progression.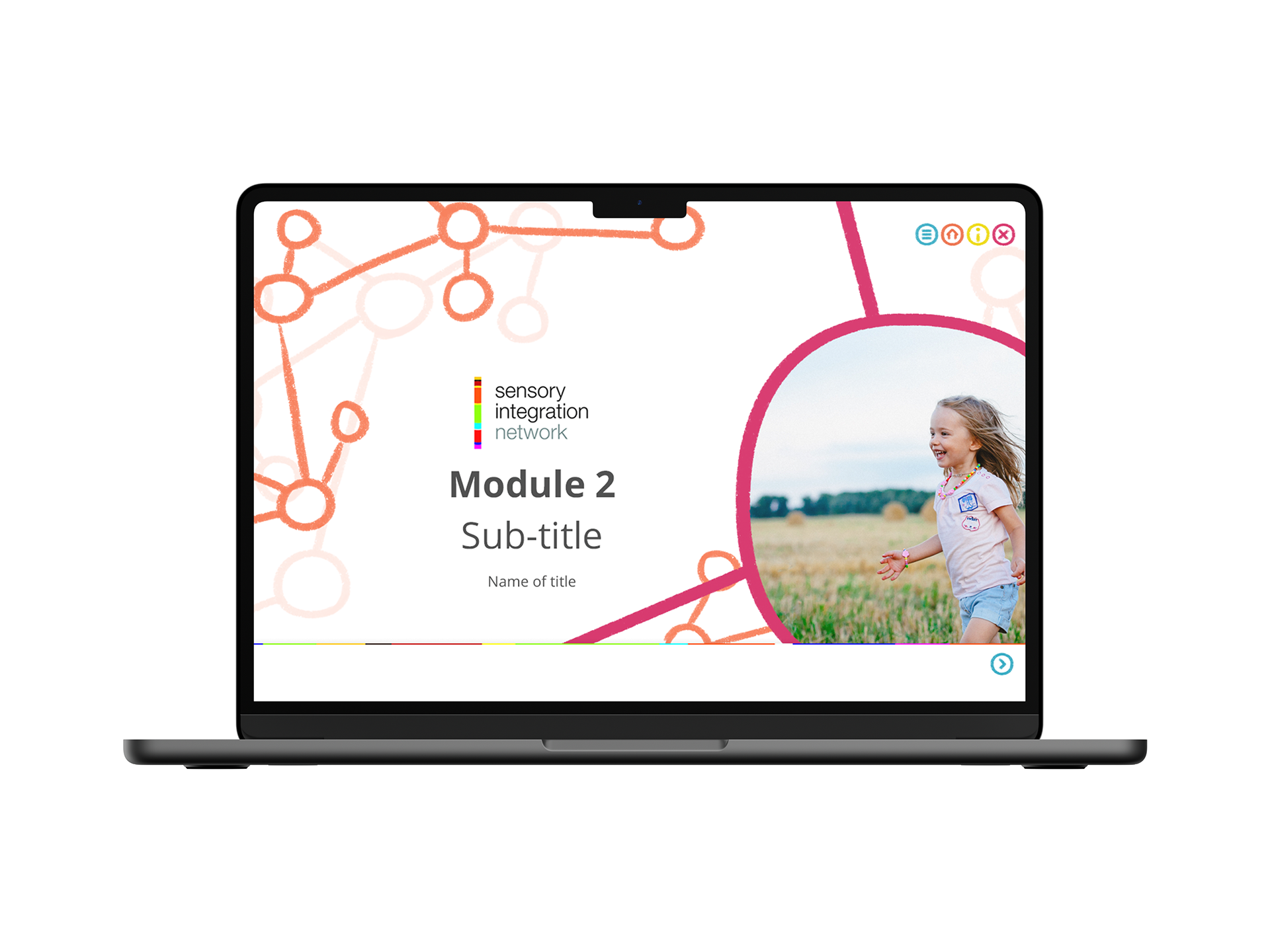 Text and Graphic Template
Help/Glossory Overlay Template